Hf Swl Sdr Receiver Hf Sdr Manual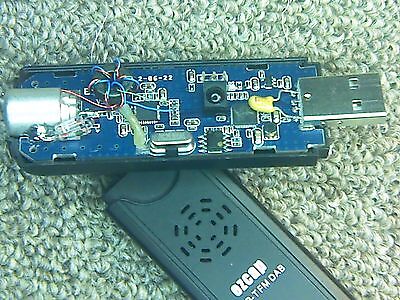 THIS IS A DIY MANUAL ON A CD
DVB-T USB TV RTL-SDR FM+DAB Radio
Tuner
Receiver Stick Realtek RTL2832U
DIRECT CONVERSION LF MF HF SOFTWARE DEFINED
RADIO
NO UP-CONVERTER SAVE MONEY AND GET
BETTER PERFORMANCE.
Don'T
waste your money on an up-converter that introduces conversion noise and
frequency offsets that are confusing. If you are handy with a soldering iron
and can follow simple pictorial instructions then you will be very happy with
the results. Your converted DVB-T dongle (bought seperately) (not included) will amaze you with it's performance
from DC to 30 MHz.
So
for about $20 in cost you save about $40 and a big headache with that up-converter.Best to buy this manual BEFORE you by your DVB-T dongle.:-)This conversion will work for any dongle that uses the RTL2832U chip, even if the tuner is bad. GOOGLE HF SDR DIY for more information.
This manual is in a .pdf
file format. Adobe Reader or Foxit required.
USA lower 48 Sales Only.
No Foreign funds accepted.
Shipping:
The CD will be
shipped via USPS. If the post office breaks your CD you should take it to the
post office with your paypal receipt and file a claim. A replacement CD is
available from me for $3.00 the cost of materials and shipping.
Sale Ends Soon